Put Arthur S. Rosen, CPA On Your Team
Put A. S. Rosen, CPA On Your Team
Our clients are most important to us, and as such, we give timely and competent attention to their financial needs. As our client, your work will be handled only by competent professionals. Your business and financial needs are given person- alized and practical attention, designed to fit your circumstances. As your C.P.A., I will be a member of your team who will offer you sound and proven business advice that will help you get through all the difficulties that lie ahead.

When and Why Does Your Business Need Us As Your Certified Public Accountant?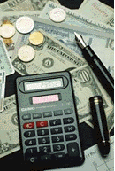 Even before the Tax Reform Acts, tax laws were diverse, complicated and burdensome. Now tax reform has created a whole new set of tax laws to be adhered to and understood. Professional assistance from a CPA can save time and usually result in a better bottom line. New and small businesses particularly need our CPA services. You need assurance that proper capitalization has taken place and that your books and records are set up and running properly. Maintaining clean and precise historical data will make your management decisions easier and afford you greater management control which will result in more soundly based business decisions. Business expansion is another reason to seek us as your CPA for assistance. Expansion will find itself encountering new financial problems almost daily. Businesses seeking loan assistance requires compiling required financial data for securing a loan. The simple fact of the matter is, most loan officials like the credibility attached to seeing a "professional" statement prepared by a CPA (it helps in their decision to approve a loan). These are just a few of the special circumstances that call for our CPA services. So where do you get started finding the firm that can best serve your needs? You've already found us! So give us a call. When? Today!


Last Updated: 12/31/97